Dauphine Productions, LLC, is a professional media-production house based in Washington, D.C., and Tucson, Arizona. We specialize in full-range production support for public-and-private-sector clients seeking innovative media at any size and scale. Our team has decades of experience producing short-and-feature films, music videos, commercial products, public-awareness videos for educational and cultural causes, and national-level videos for the Federal Government. Dauphine's mission is to provide agile and innovative media solutions to clients looking to produce, edit, or otherwise develop content across an array of modern mediums. Our tailored, cradle-to-grave production mentality caters to the unique needs of each individual client, and we partner with organizations that can provide additional resources and opportunities for our customers' individual needs.
For more information on the team at Dauphine Productions please see examples of our past performance on our Media page, or read about our leadership and capabilities below. If you are seeking professional media-production services, reach out to us and see if Dauphine is the right partner for you.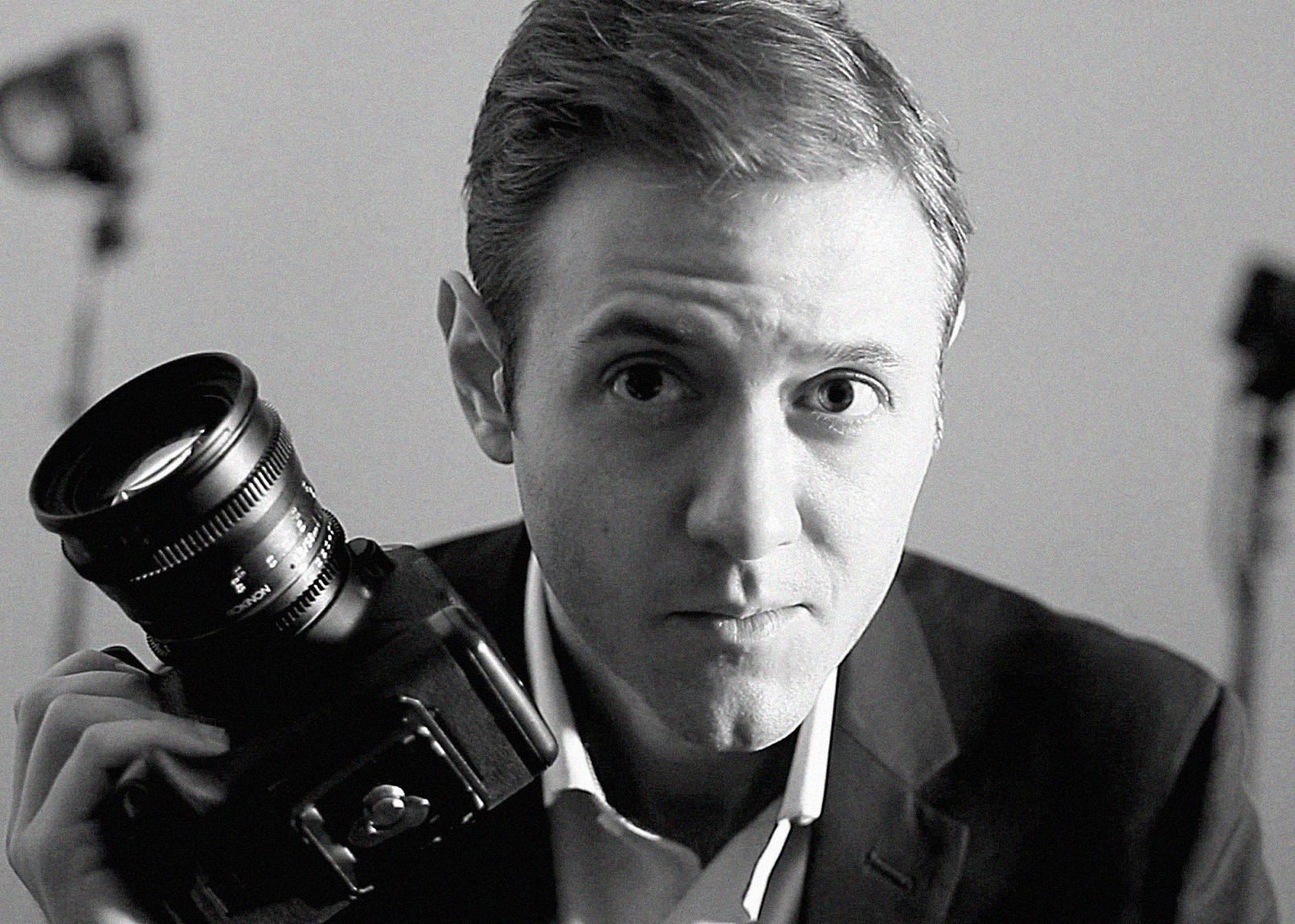 Connor Patrick Griffin is the Director of Media Development for Dauphine Productions, LLC. Mr. Griffin has more than 15 years of filmmaking experience, encompassing acting, writing, directing, production, and digital editing. His work has supported private-sector organizations and independent Artists from the world of music and film as well as public-sector clients including the U.S. Department of Homeland Security and Federal Protective Service. His extensive work in film production is paired with professional experience as an intelligence analyst and as a journalist, both of which inform his methodology for story development and tailoring media outreach efforts. He graduated at the top of his 2014 class with a Master's Degree in Intelligence Analysis from Johns-Hopkins University, and is a 2009 graduate of the University of Arizona with a Bachelor's Degree in journalism.
Connor Patrick Griffin can be reached at CPG@DauphineProductions.com
Joseph Yearego is the Director of Media Production for Dauphine Productions, LLC., and has worked in film and video production for more than two decades in a variety of roles spanning the full range of production. After graduating with a degree in film in 1996, Mr. Yearego founded a post-production company in Tucson, AZ, which he expanded into a full-production studio by the early 2000s, and ran for more than 20 years prior to joining Dauphine Productions, LLC. Joseph's work includes commercial offerings, educational videos, feature-film production support, and post-production editing and distribution on behalf of clients ranging from local businesses to the federal government, independent filmmakers, and organizations like CRIZMAC Art & Cultural Educational Materials, Inc., with whom Mr. Yearego received recognition at the New York Film Festival as a finalist and medal winner. Joseph is a well-regarded figure in the Southern Arizona film scene, where he has mentored and supported independent artists for years.
Joseph Yearego can be reached at Joe@DauphineProductions.com
CAPABILITIEs
Dauphine Productions, LLC, performs cutting-edge studio or live-event cinematography, audio engineering, lighting, and in-house digital editing on both Final Cut X and Adobe Premiere Pro platforms. Our library of equipment was curated to provide clients with agile and scalable production options for projects of any size - our team and equipment provide us with the capabilities to produce, capture, and edit together features as unique and expansive as your aspirations. Below are some examples of the capabilities and services we possess and provide to our customers.
PRE-PRODUCTION
Storyboarding and Screenwriting

Shot List Development and Budgeting

Subject Matter Expert Identification

Location Scouting
ON-SET OR IN-STUDIO PRODUCTION
Cinematography and Audio Engineering

Lighting and Set Design

Interview Facilitation

Continuity Control
POST-PRODUCTION
Audio-Visual Digital Editing

SFX and Graphic Design

B-Roll and Soundtrack Media Acquisition

Promotional Content Development/Distro.
Feature Films

Short Films

Web Series
Government Security Projects

Commercial Media for TV and Web

Live Event Coverage and Recording
Music Videos

Documentaries

Art Projects